Whilst it's not often that we take a lead from a weekly lad's magazine, an article in Zoo that put forward the rather wonderful Brylcreem Effortless ad (which we obviously had a hand in) as the coolest ad of the year, got us thinking. Whilst many are claiming that the rise of PVRs & video-sharing sites like YouTube will be the death of the traditional TV ad, we actually think that in many ways this year has seen a renaissance in the art of ads on (& off) the TV. And just to prove it, we thought that we would list our 7 favourite ads of the year so far (what with it being 2007 & all that).
1. Cadbury's Dairy Milk Gorilla Ad: We're not biased here at Altogether, and can recognise brilliance even when it comes from a different agency. The ad for Cadbury's Dairy Milk starring a gorilla & a Phil Collins track is, as we've said before, little short of genius.
2. Brylcreem's Effortless ad: Yes, we know that it was made by our friends at WCRS & that we were instrumental in finding the star, Sam Veale (as well as B Raymond & The Voicettes who provided the backing track), but seriously – tell us this isn't amazing. Especially once you've seen how long it took to get it right.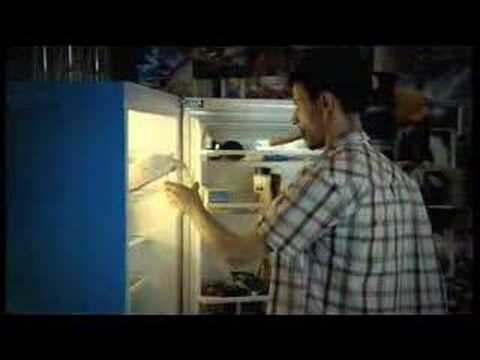 3. Rayban's Never Hide ad: This clip from Ray Ban just demonstrates how in many ways sites like YouTube have made ad agencies & brands even more inventive. As far as we know the Never Hide ad has never been shown on TV, but the guy catching glasses with his face has gone worldwide. Watch for the writing on the dirty car window at the end, then Google the phrase you see. Brilliant.
4. Skittles' The Skittles Touch ad: We wrote about this very dark Skittles ad a while back, and it hasn't got any less funny since then. Turning the old Midas Touch legend on it's head to show a man who turns everything he touches into Skittles is another example of ads that were almost made to be spread virally.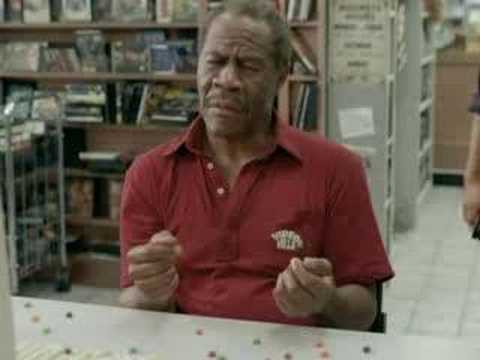 5. Starburst's Berries & Cream ad: What is it with ads for sweets from the US? We first saw the frankly bizarre ad for Starburst's Berries & Cream back in May, and we still love it now. In the true spirit of YouTube, this ad even went on to spawn countless responses, some of them even funnier than the original (even if not necessarily for the right reasons).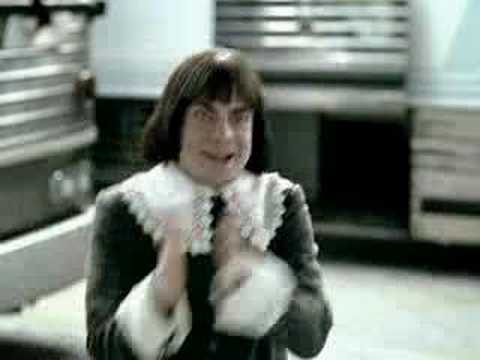 6. Sky's Sao Paolo With No Ads ad: Quite simply a thing of great beauty. The ad was shot in the city of Sao Paolo following the decision to reclaim public space by getting rid of billboards, but before the frames of these had been removed. It just goes to show how powerful music & images can be. Yes, it was made by our friends at WCRS, but we don't think that should matter with something as amazing as this.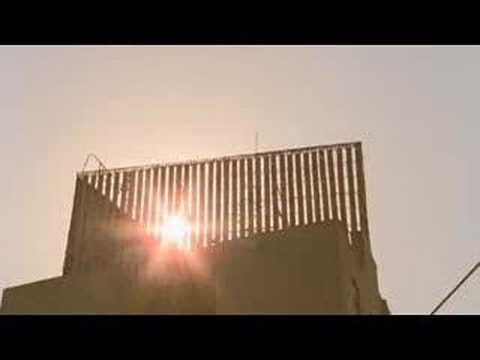 7. Smirnoff's West Coast Rapper's ads: As if to prove just how far advertisers can go when not constrained by TV slots, Smirnoff produced full length music videos. This was the second and shows a bunch of rich Californians explaining just why they're so great; it's a response to the first which did much the same thing with East Coast preppies. It's like Ali G with a trust fund.
So there you have it, 7 quality ads which show how, if anything, sites like YouTube are breathing new life into the art of advertising and allowing the consumer to take the ads and make them their own. Disagree with our choices? Let us know what you think the best ads of 2007 are in the comments below.