Now I never knew him, but I think we can safely assume that advertising giant Bill Bernbach would have been rather taken aback if he had stumbled into a time machine and landed in late 2007.
People actively anticipating the 'release' of an advert? Agencies releasing footage from a commercial before it's even finished? Play-Doh bunnies advertising Sony TVs?
I see him shedding a happy little tear as we speak.
Yes, the new Sony Bravia ad has arrived; and it's glorious. Glorious not only in execution, but in sheer cultural impact as well.
The Sony Bravia balls ad has many followers, and even in the face of a somewhat uninspiring sequel involving tower blocks and exploding tins of paint, we never stopped believing; because from the moment that first bouncy ball hit the streets of
San Francisco, advertising has had to up its game.
It's no longer good enough to create a 'nice' TV ad and whack out a few print ads. In today's pick & mix culture, we have to produce unpredictable & inspiring work that people want to see. We can't force a message on consumers; they have to discover it for themselves, as Chungaiz said a while back. And above all, when you realise you've created a little piece of genius, milk it for all it's worth.
The original balls ad was wonderful. It looked fantastic. It sounded fantastic. It didn't try to force a tenuous message on us. And it appealed to our childhood memories in a mature, non patronising manner. But more than this, it allowed us to discover more. Anticipating its success, the video was made available on YouTube and its own site. But there was the 'making of', the downloadable podcast screensaver and desktop background, track listing, the promise of more to follow, and we lapped it up. None of this happened by accident mind-you, it was all carefully thought out by their PR agency.
Seeding for the Play-Doh bunnies ad has taken place for months now, appearing on blogs, 'leaking' into the press, teasing us with stills from the shoot, and even providing us with a 'trailer' (which you can see below). And thank god, the new commercial hasn't let us down. (It's just a shame that we can't link straight to it as the site is all Flash and takes an unbearable amount of time to load up. Like, almost 10 seconds. Ed)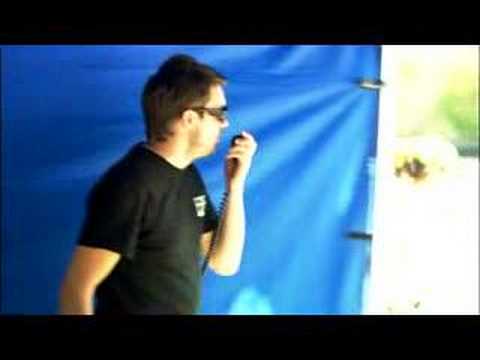 Returning to the sunny, 'childish' essence of the original, the Stones track is a stroke of brilliance. It will stand out in the middle of any ad break, and above all, make people smile.
If advertising truly is dead, long live advertising.